Flow Hive 2+ Cedar 6 Frame here

After finding a way to harvest honey that's easier for the beekeeper and gentler on the bees, we've continued to innovate based on feedback from our customers.
Our newest model, the Flow Hive 2+ is another step forward. It's made from premium western red cedar and has new features to help you take great care of your bees.
Including a much-requested entrance reducer, revamped hive stand with ant guards, a more durable and sustainable multi-purpose poly tray, PLUS all the features which have made the Flow Hive 2 our best-selling hive. Available in both 6 & 7 frame sizes to suit your beekeeping needs.
Invented by father and son team Stu and Cedar Anderson, our patented Flow Frame technology is the most significant advancement in beekeeping since 1852. It is now possible to simply turn the Flow Key and watch as pure, untouched, unprocessed fresh honey flows right out of the beehive and into your jar.
Here's what's included:
Flow Hive 2+ Timber Components
Base w/ levels, ventilation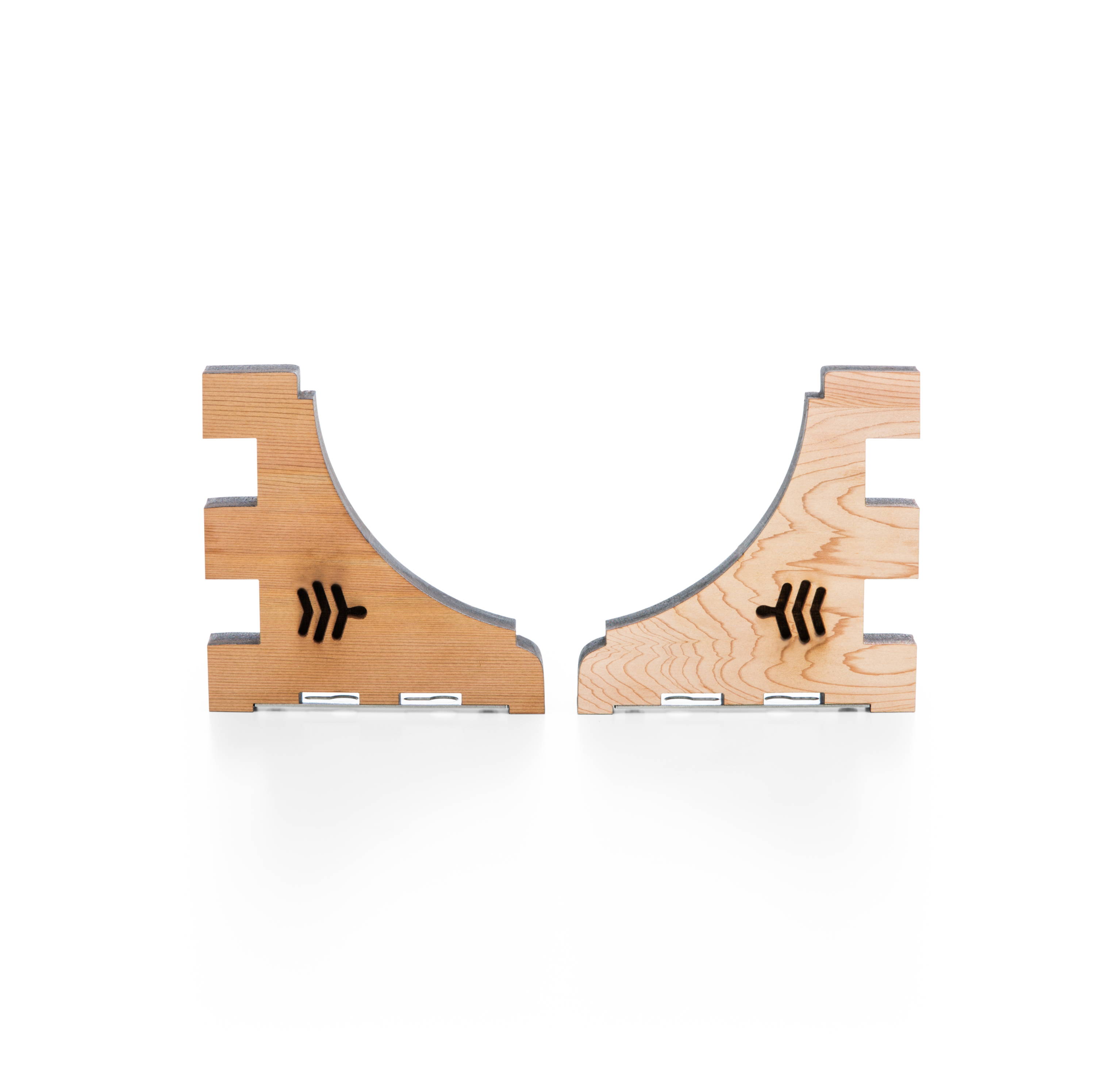 Harvesting shelf brackets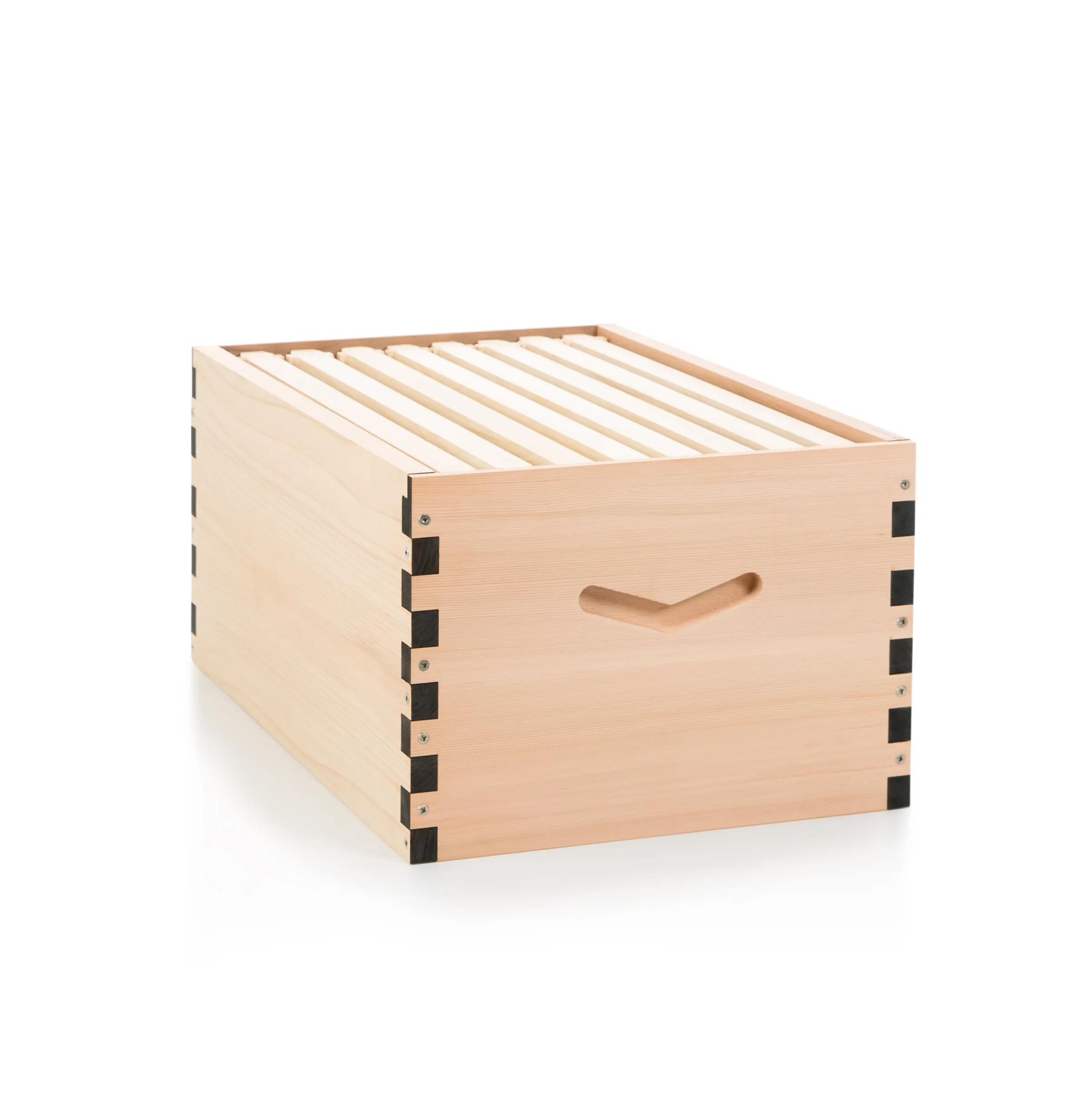 Flow Hive 2 brood box with brood frames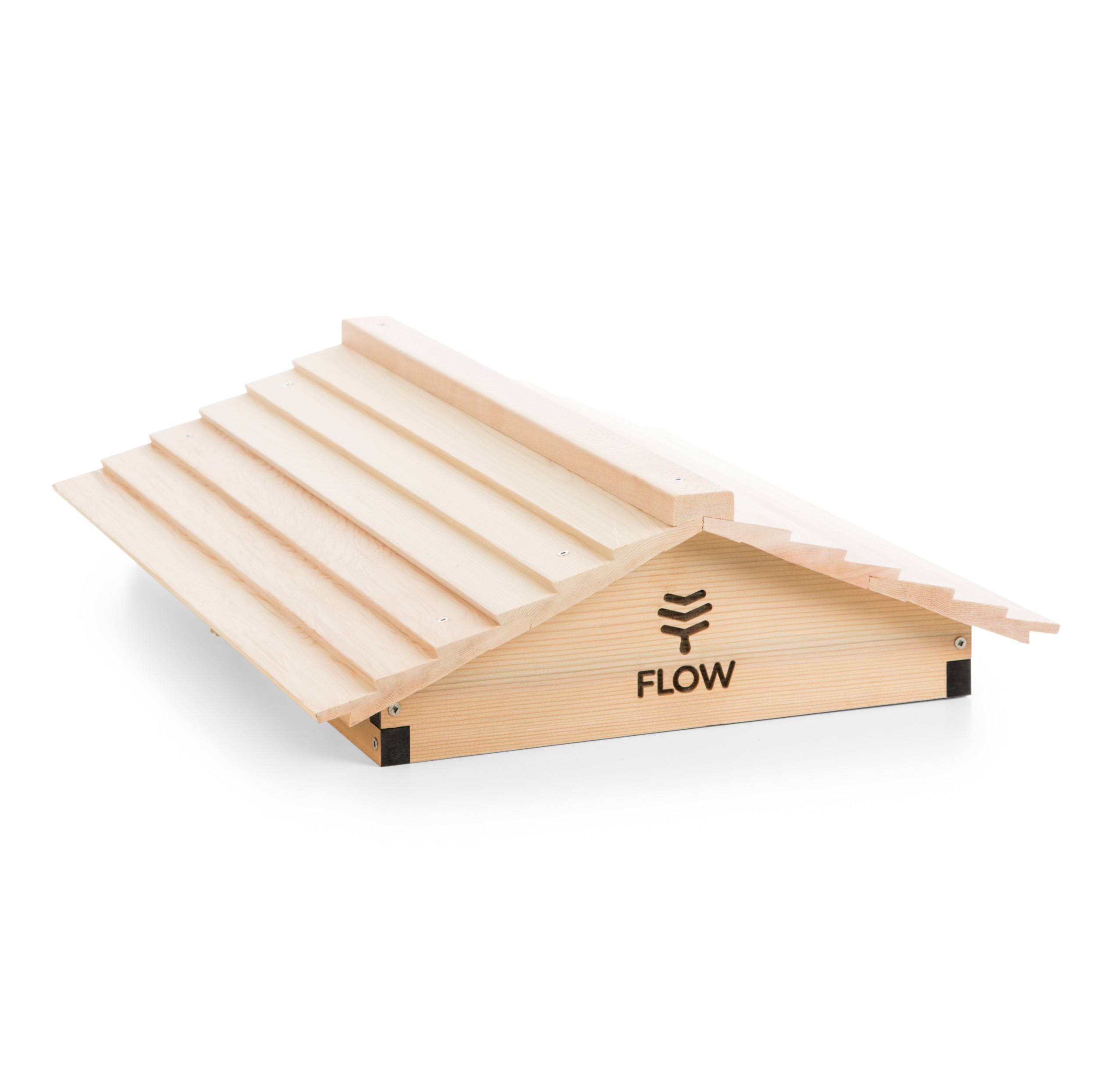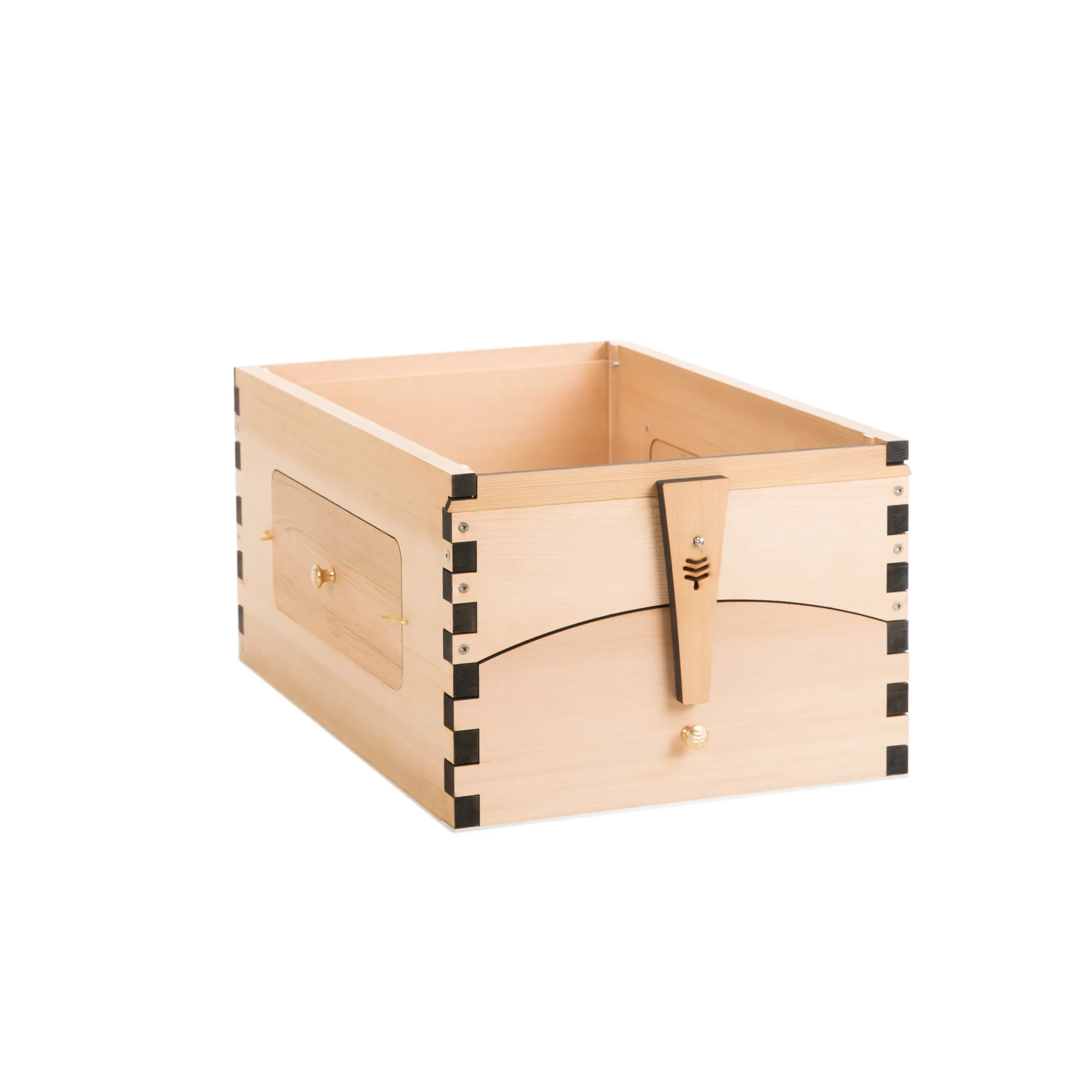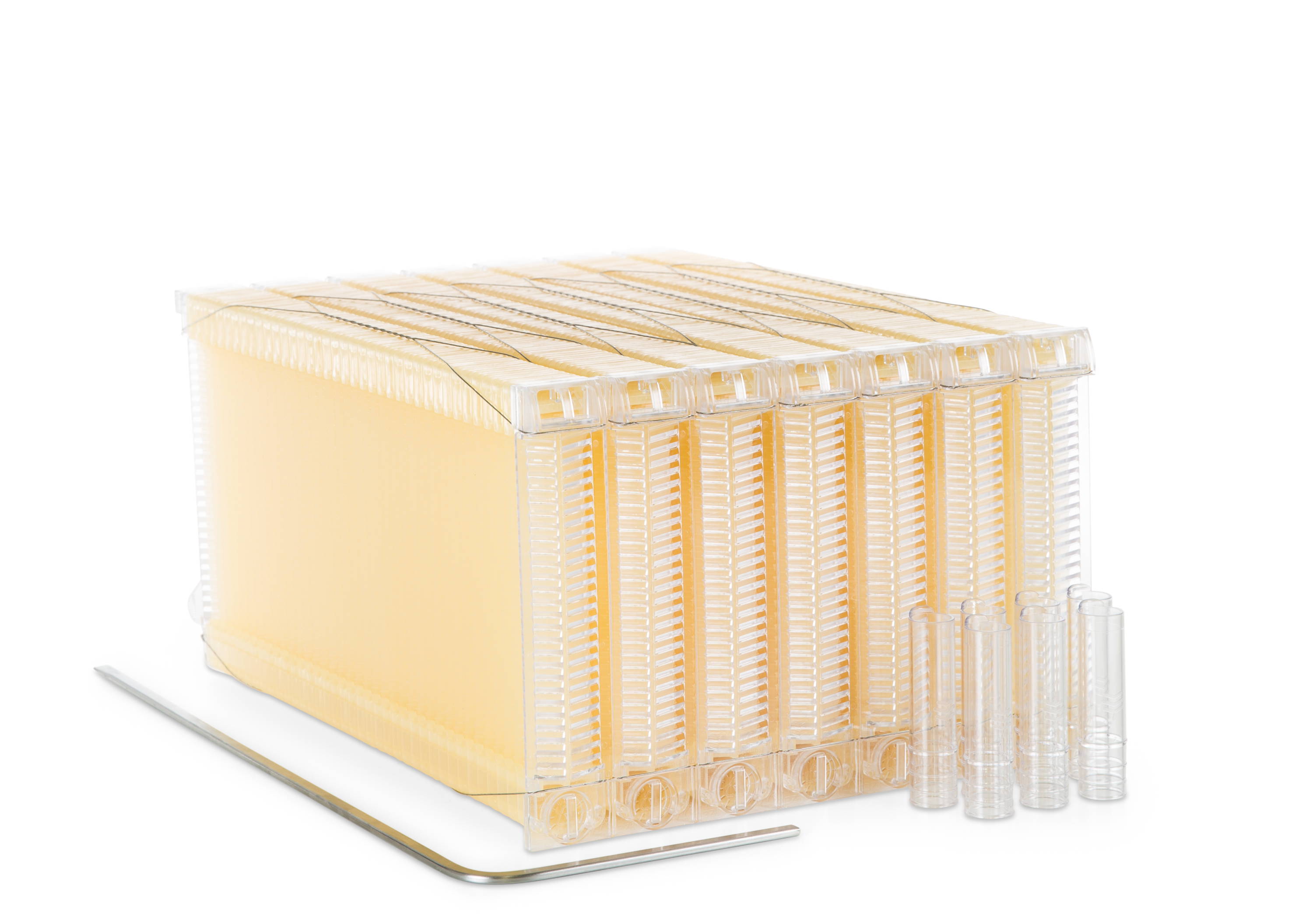 Flow Frames and Flow Tubes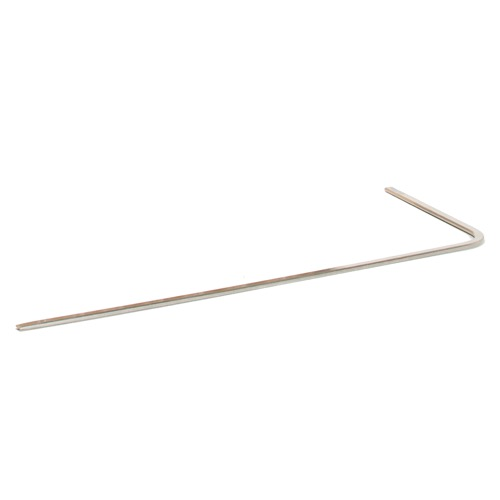 Other Flow Hive 2+ Components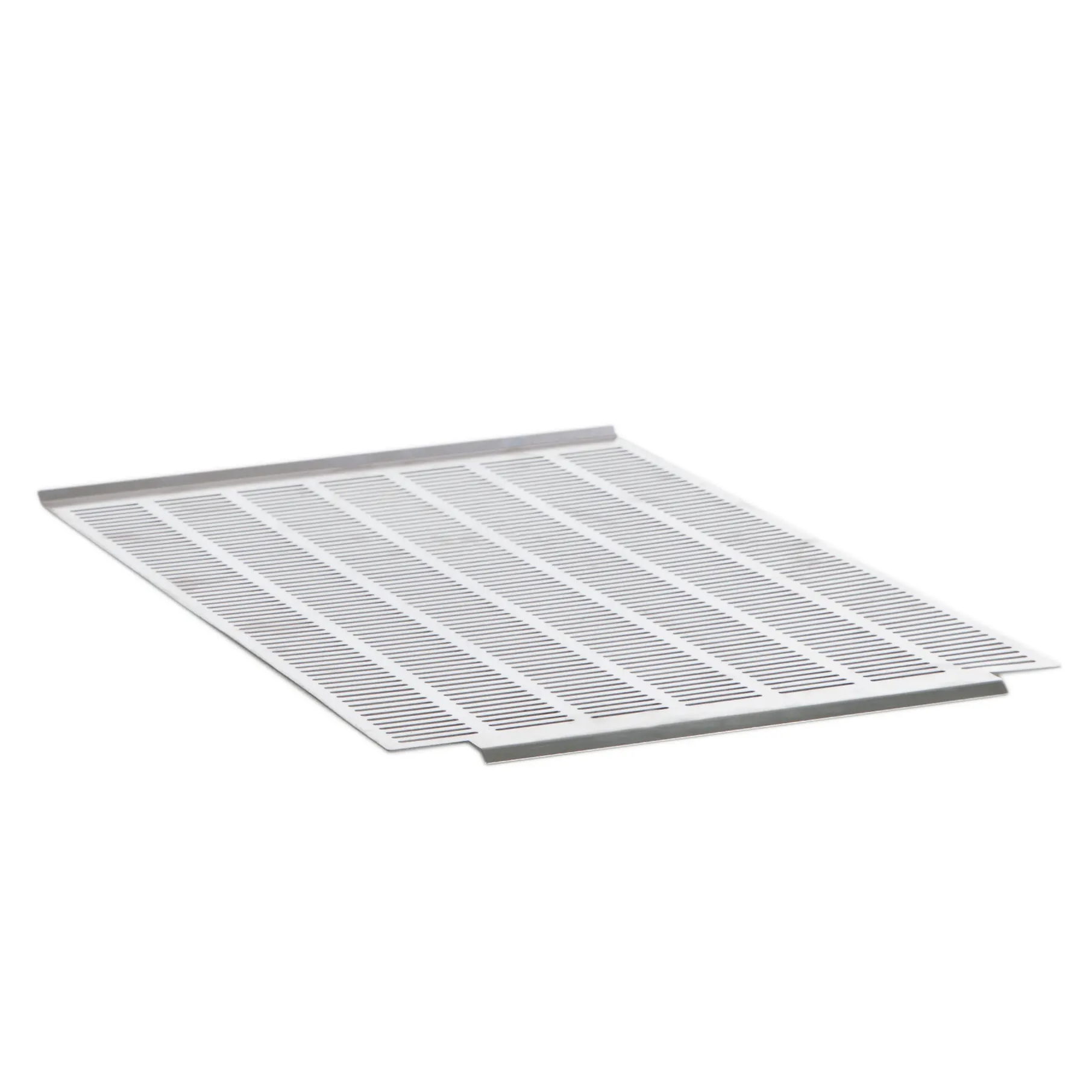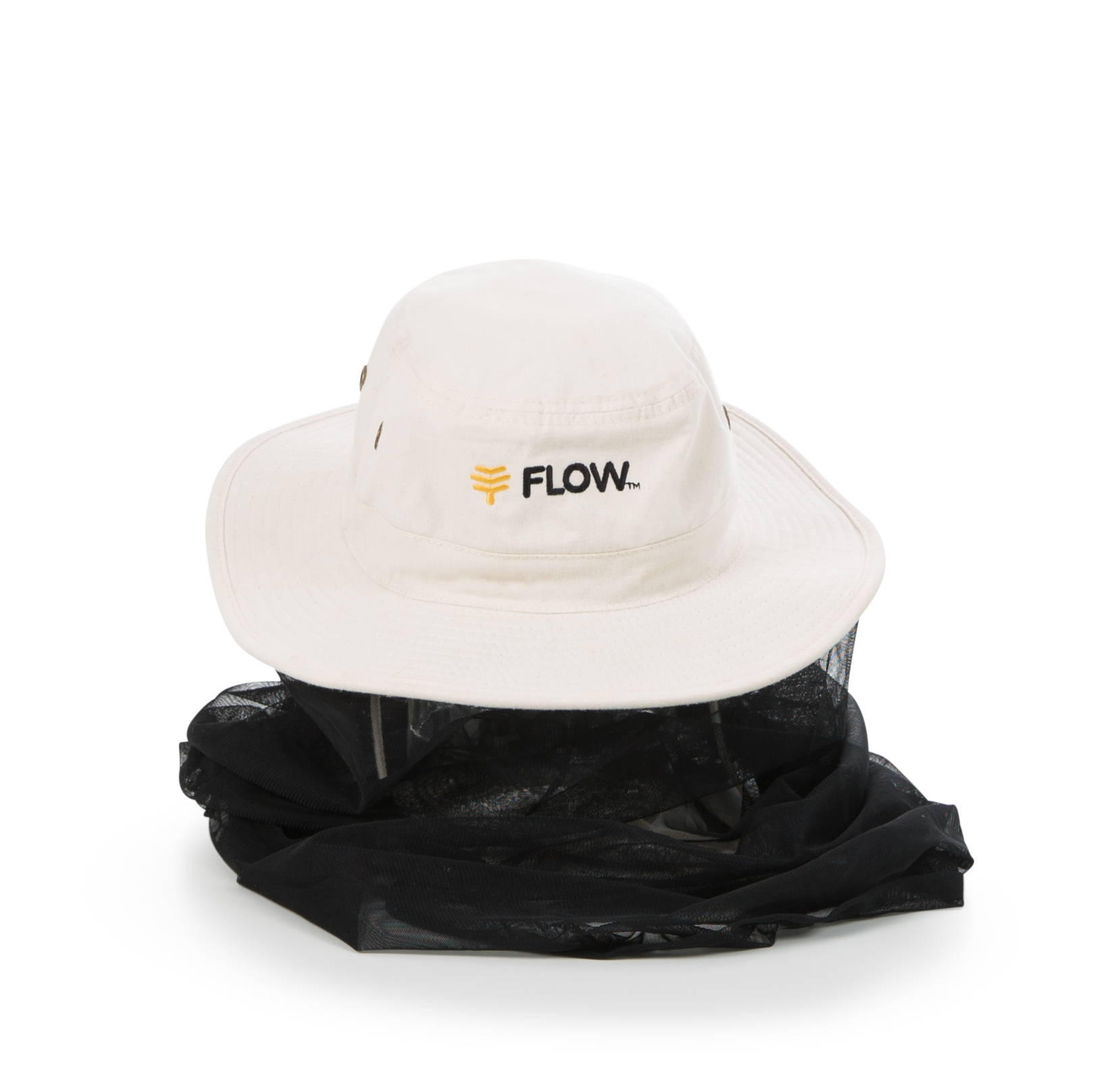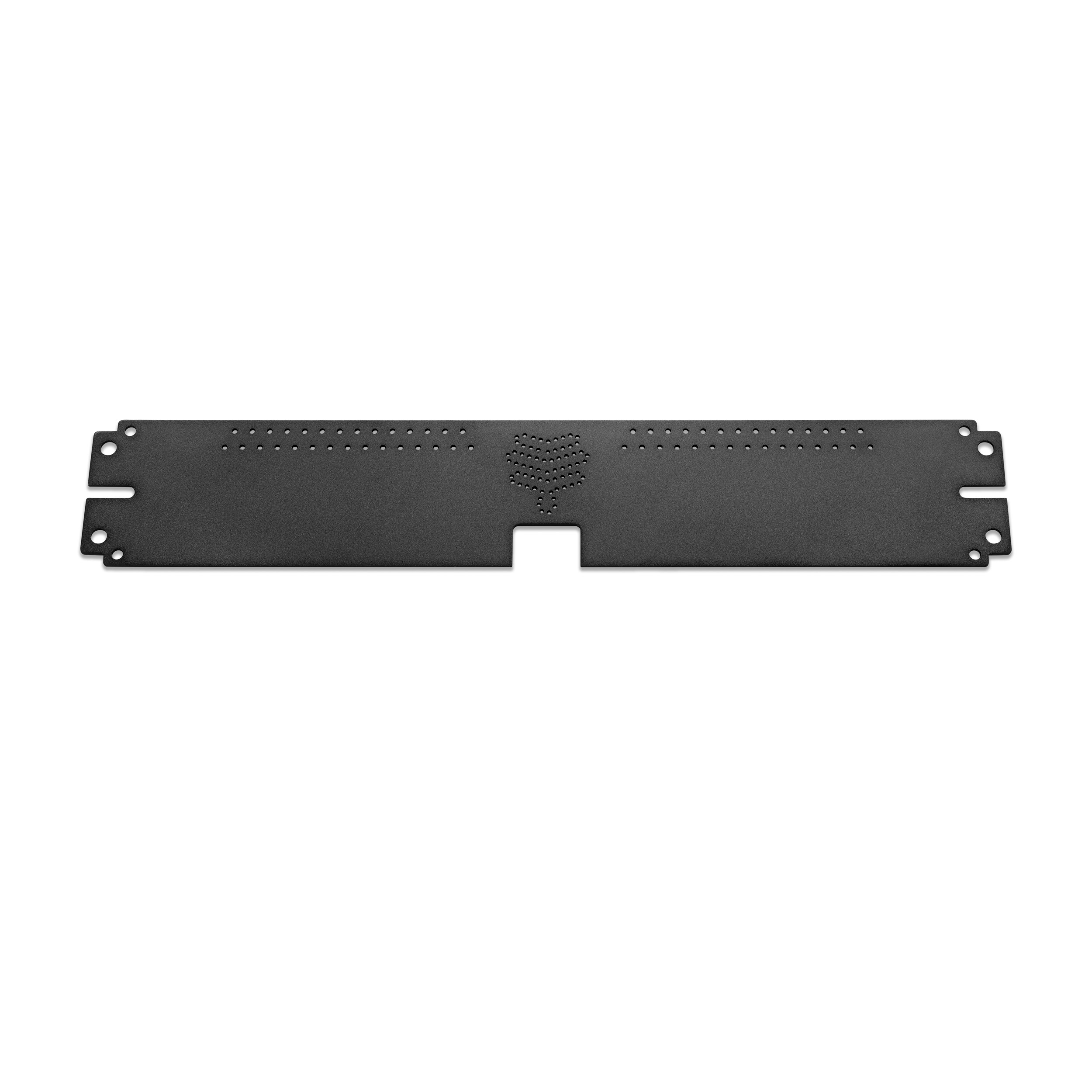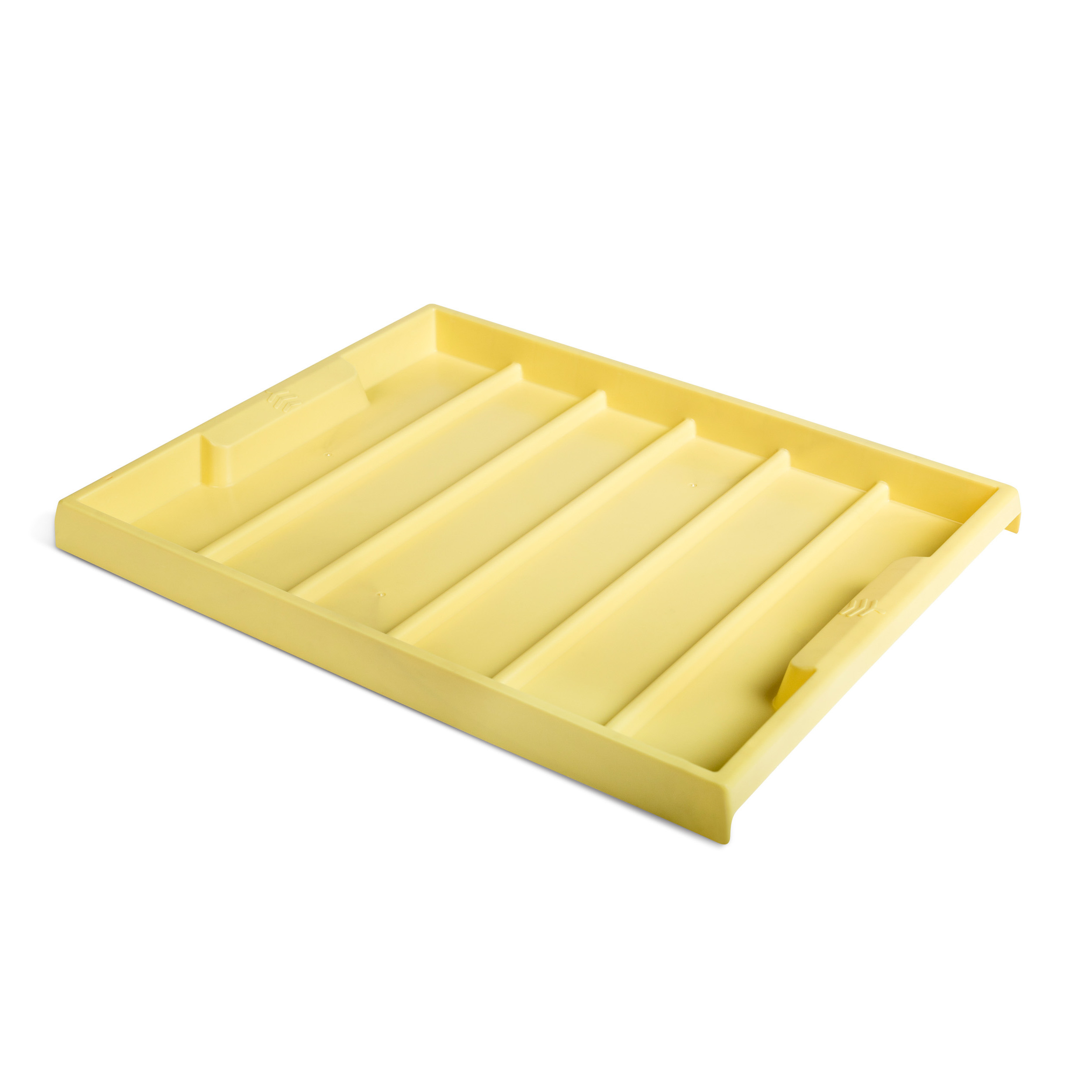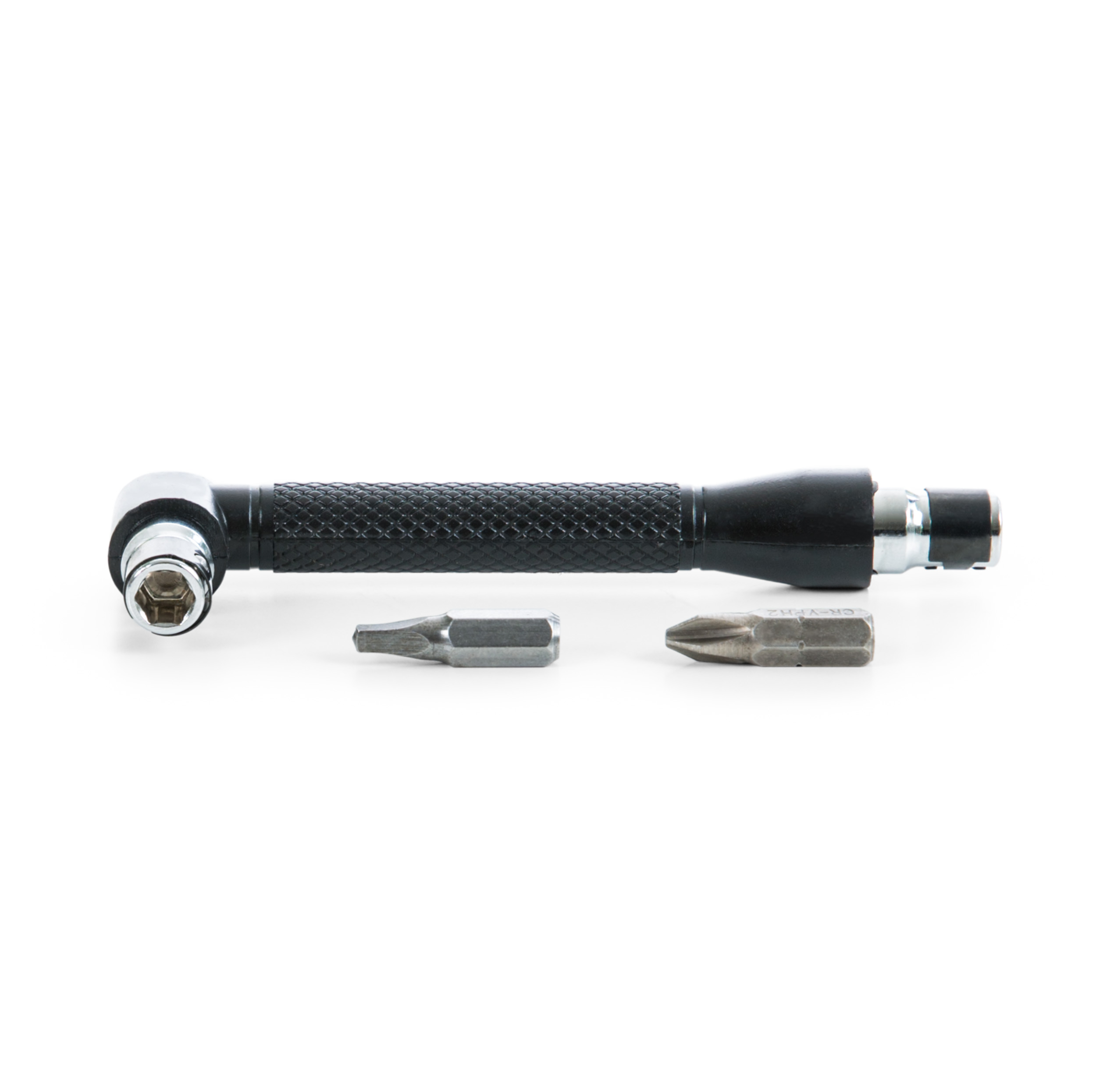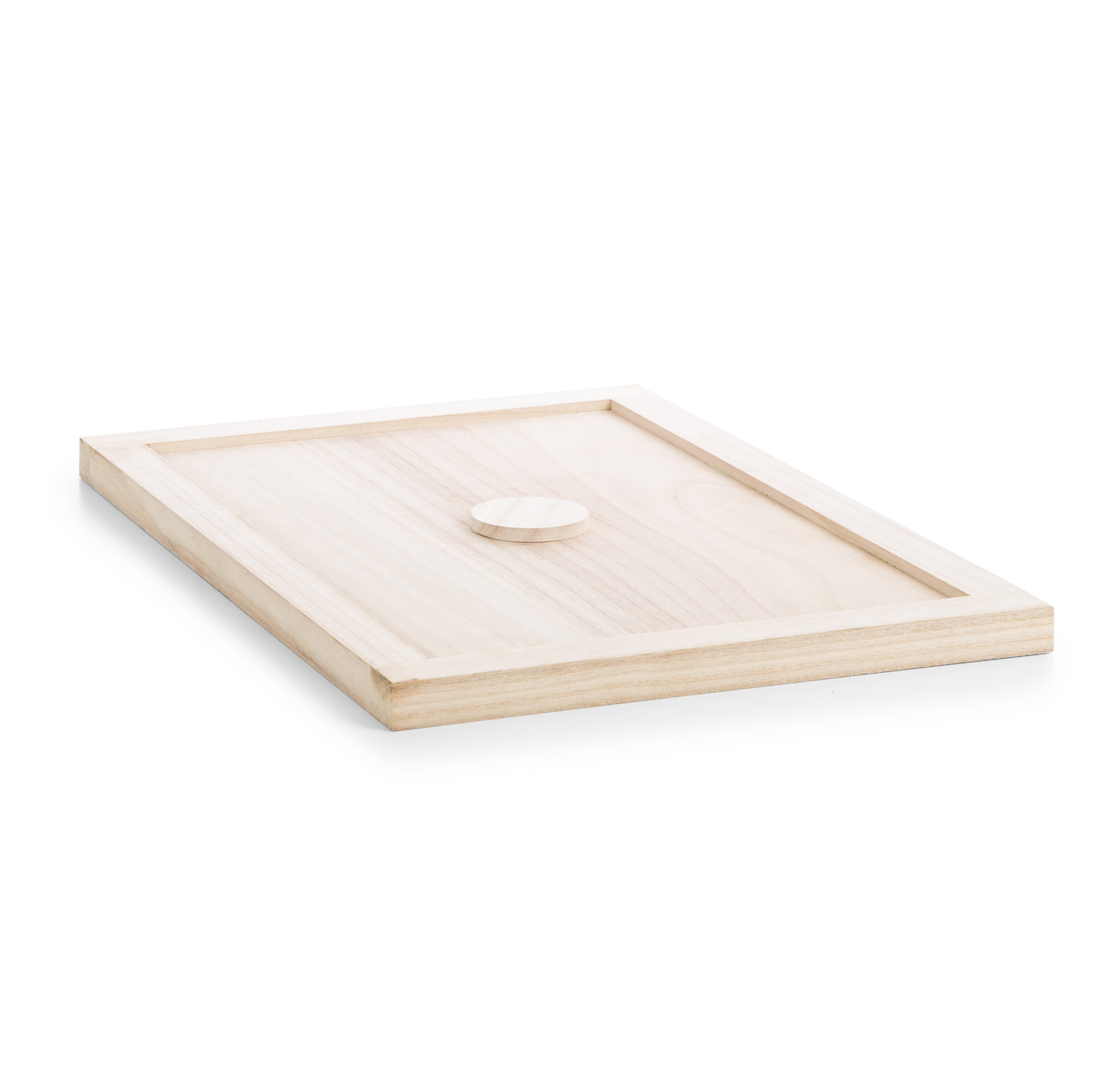 Optional extras Flow Hive 2+
(Only available when 'with hive stand' option available and selected)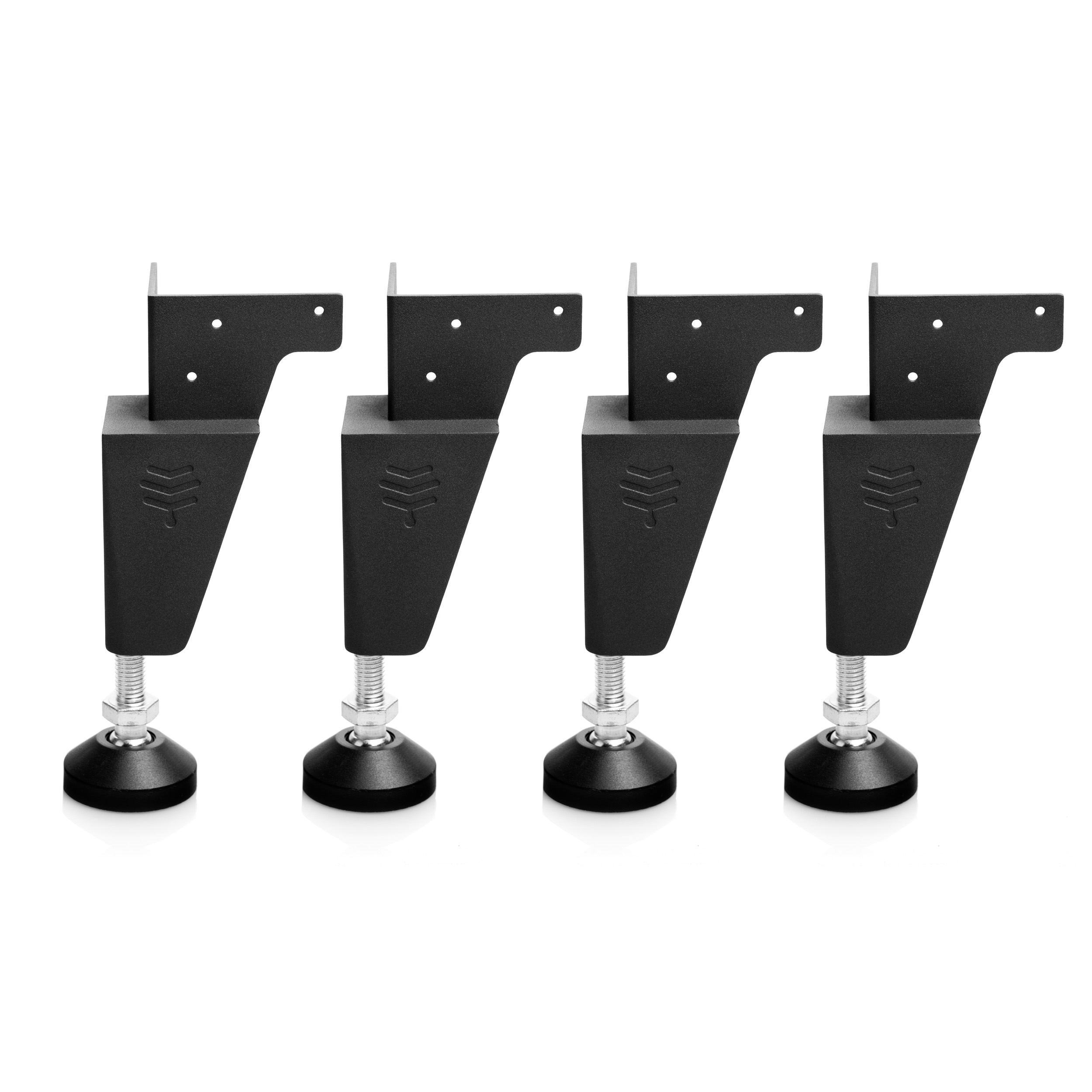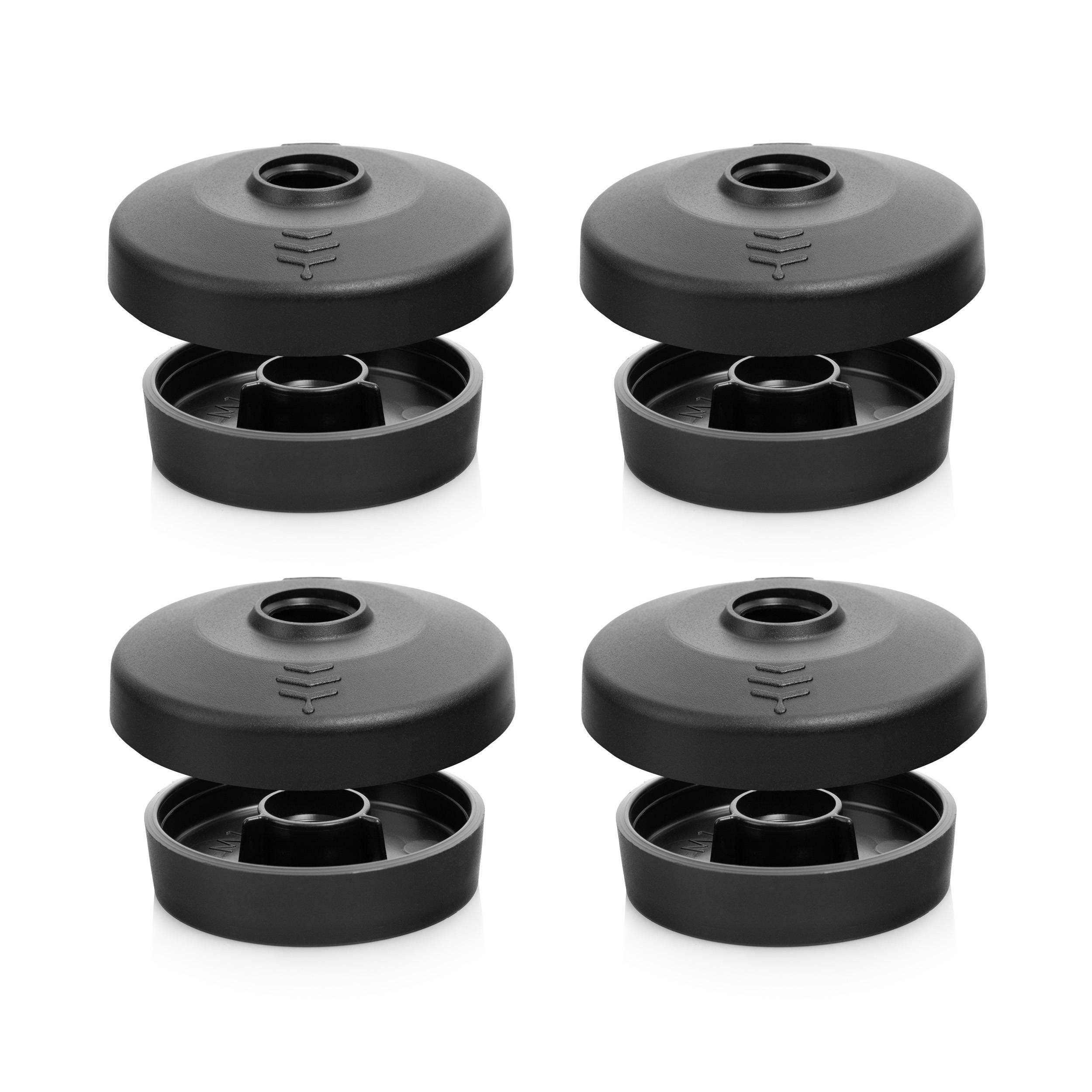 Comes flat-packed and unsealed, leaving you with the satisfying experience of assembling yourself and bee-ing creative by painting or sealing it to suit your personal tastes.
Timber components and Flow Frames ship in separate boxes.
Does not include bees! Click here for info on how to get bees.
TIMBER - WESTERN RED CEDAR
Crafted from premium Western Red Cedar, using precision manufacturing.
We are using Western Red Cedar (Thuja plicata) as it is a beautiful timber with a remarkably fine and stable grain structure. It is a highly durable and naturally weatherproof timber.
We recommend applying a coat of weatherproof sealant to bring out the lustre of this beautiful timber and help it last even longer.
Read more about sealing your product here.
Timber included in this product is made from naturally grown resources - each hive will be slightly different in character. Please see our FAQ for more information on our natural timber characteristics.
FLOW FRAMES – BPA & BPS-FREE PLASTIC
Made in Australia from durable, highest quality food-grade, BPA and BPS-free plastic, Flow Frames have taken the beekeeping world by storm.
We have worked hard to ensure that our Flow Frames are manufactured from the very best food grade materials.
The clear viewing ends of the frames, as well as the honey tube and caps, are made from a virgin food grade copolyester. The manufacturers have assured us that it's not only BPA-free, but it is not manufactured with bisphenol-S or any other bisphenol compounds.
The manufacturers also advise that third-party labs have tested this material and the results have demonstrated that it is free of estrogenic and androgenic activity. The centre frame parts are made from a virgin food grade polypropylene which is also free from any bisphenol compounds and is widely accepted as one of the safest plastics for food contact.
Plastics have been used for many years in beehives for both brood and honey combs and have not been found to have a negative impact on bee colonies.
Store Flow Frames in a dry, cool, dark location out of direct sunlight when not in use. You can find further information in our FAQs.
Why get a Flow Hive?
Bees are fascinating!
Flow Hive is so much easier for the beekeeper, and so much gentler on the bees. Watch through the side and rear window and see all the girls making honey! There are just so many intriguing things that bees do - the learning never ends.
Delicious honey, directly into your jars
Easily harvest pure, unheated, unprocessed, untouched, raw delicious honey directly from the hive! No mess, no fuss, no expensive processing equipment, and much more gentle on the bees than conventional harvesting. With Flow, you can fill just one small jar from part of a frame and bring it straight to the kitchen for breakfast, or harvest one or more Flow Frames and share it with your friends!
Isolate all the different flavours of the seasons
Because you can harvest single frames directly into your honey jar, you get to taste all the different flavours of the seasons without the blending, heating and oxidisation associated with conventional harvesting methods. Bees tend to fill frames one at a time, so each Flow Frame will reflect the flowers that were blooming when it was filled, allowing distinctive variations in colour and flavour to shine through.
Share the experience with your friends
With Flow, harvesting honey is now something you can easily do with friends and family. To share the experience and gift honey to your friends is one of the great things about keeping bees.
Pollination. Education. Wonder!
Bees play a huge role in pollinating the food we eat. Keeping bees brings awareness to the cycle of life we all depend on.
How it works
Our invention – the biggest innovation in beekeeping for 150 years – was originally launched in 2015 through a record-breaking crowdfunding campaign.

"This has all come about because of our love for the bees and an acknowledgement of how important they are, not only to the food we eat, but to all life on Earth."
- Stuart Anderson

"If we look after the bees, they'll look after us. And the honey really is an amazing bonus."
- Cedar Anderson

It's hard to think of a more rewarding hobby than beekeeping.
However, extracting honey from a conventional hive used to be a real labor of love...
It was hot, sticky, heavy work, involving special equipment and lots of squashed bees.
Not anymore!
After a decade of tinkering, my dad Stu and I invented the beekeeper's dream – the Flow Hive.
It makes harvesting honey as simple as turning a tap and watching as up to 3kg of pure fresh honey pours out into your jar from each Flow Frame. And because it's completely unprocessed, it tastes amazingly good!
Beekeeping is a labour of love. As with all animal husbandry, it's a pastime which requires knowledge, skill and dedication and which carries with it inherent risks.
Our unique Flow 3-layer mesh beekeeper suits provide the best available sting prevention and are purpose designed for functionality.
Check out this Flow sponsored safety pamphlet covering common beekeeping safety risks and first aid responses.
This product is the same width as a 7 frame Flow Hive/Super, or a 10 frame Langstroth hive/super/brood box.
This width hive is commonly used by people in regions with colder winters, or by those who want extra honey yield.
More precise dimensions are available here in our FAQ.
How much honey can I harvest?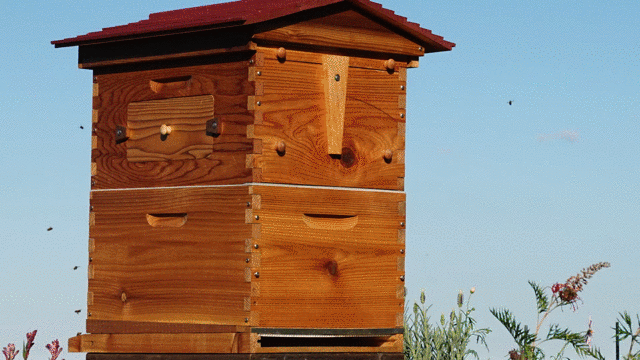 (Timelapse image shows 18kg honey harvest from 6-frame Western Red Cedar Flow Hive Classic)
Harvest up to 21 kgs (46 lb) of honey when the 7-frame super is full. Watch as fresh, pure unfiltered honey flows from the back of the hive directly into your own jars. No filtering, no mess.
Each Flow Frame holds approximately 3 kg (6.5 lb) of unprocessed honey, this can increase if the bees really build each frame out. Bee prepared with extra jars in case your first one overflows!
For more information on honey collection see our FAQ.
New to beekeeping and not sure where to start?
Beekeeping is such a fascinating pastime enjoyed the world over by people from all walks of life.
Learning about looking after your bees is a fascinating and truly rewarding experience. They are amazing little creatures!
We love welcoming new beekeepers worldwide into the Flow family and have a swarm of resources to assist you in your journey.
Included with the purchase of any of our Flow products is support from our knowledgeable Flow team via: